The Only Doctor in Atlanta to offer state-of-the-art Zeiss SMILE LASIK
FIND OUT IF YOU'RE A CANDIDATE OR SCHEDULE A FREE CONSULT TODAY
Are you ready to see the world clearly again? Board-certified ophthalmologist and LASIK surgeon, Dr. Farooq Ashraf and his team serve the eye care needs of patients in the Buckhead area. Specializing in eye problems ranging from eye allergies to optic nerve disease, LASIK and everything in between, we're ready to treat you and your whole family to world-class eye care.
Known for outstanding services, cutting edge technology, and treatment with a personal touch, Atlanta Vision Institute gives patients access to class-leading laser eye surgery. Dr. Ashraf and his team are dedicated to serving patients of all ages and eye conditions, both common and uncommon. The doctors of Atlanta Vision Institute have proven their ability to do so by receiving the Consumers' Choice Award in Business Excellence four years in a row.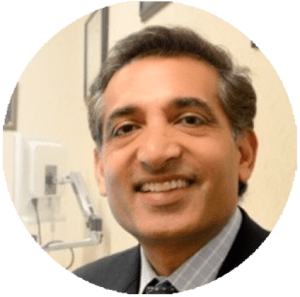 Industry-Leading Eye Care Procedures
Dr. Ashraf and his team of eye care experts, including Dr. Zen Rondowsky, are dedicated to assisting every patient and personalizing care so patients can get back to their life faster, easier, and with lifelong clear vision. We pride ourselves on open communication with our patients, ensuring quality and ease in each patient's experience.
Zeiss SMILE LASIK in Atlanta
Atlanta Vision Institute is the first eye care practice in the state of Georgia to offer the most advanced LASIK procedure, Zeiss SMILE laser eye surgery. This fast, high-tech procedure sets us apart from competitors, offering quick and painless results with an exceptionally easy recovery.
Zeiss SMILE laser eye surgery is an adoption of the latest methods of LASIK, and is known as the least invasive procedure to date. This procedure is unique, as unlike conventional LASIK, it skips creating the corneal flap, giving it the lowest rate of complication on record.
Safe and Effective LASIK Eye Surgery
With minimally invasive laser correction, we can guarantee our patients great results with extremely low degree of risk. Atlanta Vision Institute is proud to offer peace of mind to every patient we meet.
This procedure is perfect for people who have a highly active life, are prone to dry eye, need a rapid recovery, and experience occupational hazards.
Additional Eye Procedures and Treatments
Cataract Surgery
Before your procedure, experienced Atlanta ophthalmologist Dr. Farooq Ashraf will take detailed measurements of your eyes to ensure your new corneal implant will be a perfect fit. This will include custom corneal mapping (also known as corneal topography) and macular OCT imaging. It is standard for a surgeon to operate on one eye at a time. Based on your recovery progress, the second surgery (if needed) may be scheduled within four weeks.
Local anesthetic delivered via eye drops is the most commonly used analgesic, but additional sedation may be provided upon patient request. Most patients report a momentary feeling of pressure as the laser briefly touches the eye, but no real pain or discomfort. A device will be put in place to prevent blinking, allowing your surgeon unobstructed access to the eye. During the surgery Dr. Ashraf makes a small incision in the cornea through which the clouded lens is broken up using a needle-thin ultrasound probe; the resulting debris is then suctioned out and the clear, resilient implant is inserted. In some cases the incision will be closed with self-sealing sutures.
Eye drops are the first line of defense against dry eyes. Applied two to four times a day, they can treat acute conditions. Some underlying causes require more permanent solutions, however. Advanced treatments include eye drops with corticosteroids, which fight inflammation of the cornea. Antibiotics may be appropriate if tear-producing glands are compromised by infection or inflammation. Pilocarpine and related medications are sometimes used to stimulate tear flow. Dissolvable eye inserts that are strategically placed by pulling out the lower eyelid work in much the same way as eyedrops, but last longer.
If these less-invasive approaches do not work, your doctor may try inserting silicone plugs into the tear ducts to keep tears from draining away. There is also a surgical procedure that involves closing the tear ducts permanently.
Sometimes the cause of dry eyes is environmental or dietary. Some medications may cause or aggravate the condition; in such cases, an alternate prescription can be tried. At home, a dry eye sufferer should remove sources of airborne irritants. Outdoors, avoid dry, windy weather and wear sunglasses to protect your eyes from the drying power of the sun. At home or the office, avoid excessive staring at computer screens. If that is unavoidable, try wearing protective lenses or using a special filter for the screen.
PRK Surgery
PRK was the very first refractive surgery that used a laser to reshape corneas and correct vision. Rather than creating a flap that opens access to the cornea, during this procedure the laser is used to remove the outer corneal surface. The surface cells will ultimately grow back, although this does increase the recovery period. Once PRK was the most common laser correction procedure; today, it is often recommended for patients in very specific groups, such as those born with thin corneas or individuals who engage in vigorous physical activity. In general, LASIK involves less discomfort and your final, improved vision comes into focus more quickly. With PRK, improvement in vision happens slowly over a period of weeks.
Leaders in Zeiss SMILE Laser Vision Correction Surgery
Dr. Ashraf and his team are the first in Atlanta to offer this treatment and have become leaders in this eye treatment. At Atlanta Vision Institute, the doctors understand concerns surrounding eye procedures and strive to deliver the highest standard of care and personal treatment possible.
Put your mind at ease with your next eye procedure; schedule a consultation with the vision experts at Atlanta Vision Institute.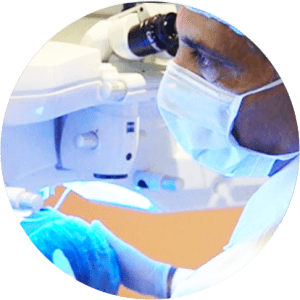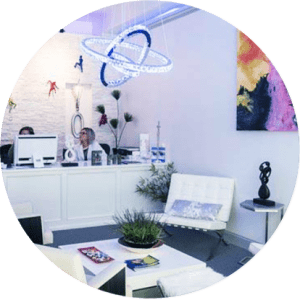 Atlanta Vision Institute located in Downtown Atlanta
Our Buckhead location offers the top-quality eye care Atlanta Vision Institute is known for and houses the most advanced laser technology. Priority is always placed on our patients, ensuring that they know exactly what their doctor is doing and how they will approach their vision goals.
Our doctors treat a wide variety of eye problems, including dry eye, macular degeneration, corneal diseases, glaucoma and more. By offering treatments for so many different eye conditions, our team of experienced doctors can address any problem a patient may face with a range of appropriate solutions.
Our doctors at this location will take the time to address any question patients have to make sure every procedure is understood and no decision is made without sufficient information. The doctors on our staff are warm and welcoming, and do their best to put your mind at ease before, during, and after your procedure. Dr. Ashraf and his team use the most advanced technologies available, so you can feel confident about trusting his team with your family.
Driving Directions
Convenience is our goal at Atlanta Vision Institute. Located right off Peachtree Road at 1201 Peachtree St NE #252, Atlanta, GA 30361 our Peachtree location is situated in between The Hive Buckhead and Z Training Zone.
From the north: Take Peachtree Rd NW south until you pass 28th St NW, just past Uncle Julio's.  You'll find Atlanta Vision institute on the left, across the street from Watershed.
From the south: Take West Peachtree St NW, and keep right to continue West Peachtree St NW, towards Pershing Point Park. Continue past Palisades Rd NE, past the Saltyard, and we will be on the right, next to Sherlock's Wine Merchant.
Contact Us
We are open Monday-Friday 9am – 5pm
Call us at (770) 622-2488 to schedule an appointment.