The Only Doctor in Atlanta to offer state-of-the-art Zeiss SMILE LASIK
Find out if you're a candidate now OR Schedule a free consult today
Top-Rated Ophthalmology Center
The Atlanta Vision Institute is greater Atlanta's preferred center for all your eye care needs, from general eye care to life-changing eye surgeries and everything that's in-between. We have an expert team of eye care physicians who specialize in diagnosing and treating vision problems. When you choose Atlanta Vision Institute, you can rest assured that you're choosing Atlanta's premier eye care center.
Exceptional Eye Patient Care
When you walk into one of our convenient locations, you are sure to be met with a team of helpful, attentive staff ready to guide you through the first steps of your eye and vision correction journey. We believe in educating and involving you in every step and decision we make, ensuring you always feel comfortable and respected. Atlanta Vision Institute doesn't make you choose between world-class professionals and phenomenal patient care when you choose to trust us with the health of your eyes.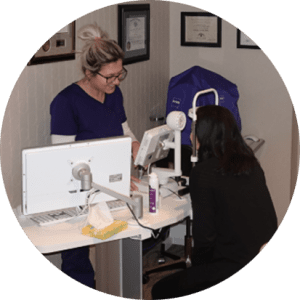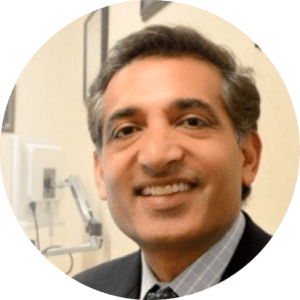 Experienced Ophthalmologist Near You​
At Atlanta Vision Institute, we are led by our accomplished, board-certified eye surgeon, Dr. M. Farooq Ashraf, who's performed over 50,000 LASIK procedures and thousands of cataract removal surgeries with unparalleled skills and expertise. He is sought out by patients and colleagues alike for his extensive knowledge, commitment to patient care, and dedication to helping you live your best life with the gift of clear vision.
Cutting-Edge Technology
We only invest in the latest, most advanced technology for our laser eye and vision correction surgeries, meaning you get the most up-to-date, high-quality treatments possible. Atlanta Vision Institute is the first eye care center in Georgia to offer Zeiss SMILE refractive surgery, a vision correction procedure that uses the Carl Zeiss VisuMax Femtosecond Laser System, which allows us to give you the most customized, effective results possible.
With any of our vision correction surgeries, you can be confident you are being treated with cutting-edge equipment and techniques.
Life Changing Laser Vision Correction in Atlanta
Dr. Ashraf has spent his career perfecting and enhancing his corrective eye surgeries. He can diagnose and treat your cataracts, cornea issues, general eye disease, and prescription issues. As one of the most experienced eye surgeons world-wide, Dr. Ashraf provides optimal outcomes and assurance that your eyes are in the best hands.
Aside from LASIK, Dr. Ashraf and his team perform PRK, ICLs, clear lens extraction, and insertion of phakic IOLs. Not all vision correction surgeries are created equal, so it's important to visit a surgeon experienced with all your possible options to make sure you get the customized outcome that best fits your needs.

SCHEDULE A FREE CONSULTATION TODAY

LASIK Surgery with Atlanta Vision Institute
If you are ready to see with 20/20 vision without any corrective eyewear, then it's time to consider LASIK surgery options. Dr. Ashraf can give you a LASIK consultation to determine if you are a good candidate for LASIK, risk-free.
We perform our LASIK surgery right here at our Johns Creek office, making the operation convenient and accessible for you. The entire procedure will take about ten minutes, and you can begin seeing clearer in as little as 24 hours. Schedule your free LASIK consultation today and start investing in a clearer tomorrow.
Expert Team of Eye Doctors in John's Creek
Dr. Zen Rondowsky works alongside Dr. Ashraf to help treat ocular disease, dry eye, general eye care, and more. You're sure to be met with unsurpassed care and high-quality, personalized treatments that complement your lifestyle and individual needs.
Our doctors can also provide you with customized, up-to-date glasses and contact lens prescriptions. At Atlanta Vision Institute, we strive to offer the best and most inclusive list of eye care services and treatments, so stop in today and start experiencing your life in 20/20 vision.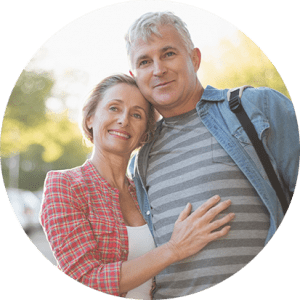 About John's Creek
John's Creek is located northeast of Atlanta and is considered one of USA TODAY's "50 best cities to live in" in 2017. We are honored to be able to bring our commitment to excellence in eye care to the community and all of its wonderful residents. We give you access to top eye care professionals and technologies, allowing you invaluable peace of mind with every visit.
Driving Directions
If you are coming from the South, head north on GA-141 N, and continue past Egg Harbor Café. Once you drive past the Regency Salon Spa, you take a right onto Johns Creek Pkwy, then a quick left onto Lakefield Dr, and another quick left. We are located on your right.
If you are coming from the North, take GA-141 S, and drive past the Walmart Supercenter. After you pass Dunkin' Donuts, turn left onto Johns Creek Parkway, and then take a left again onto Lakefield Dr. Turn left, and we are located on your right.
Contact Us
We are open Monday-Friday 9 am – 5 pm
Call us at (770) 622-2488 to schedule an appointment.